Psychotherapy and High Conflict Divorce
Therapy can be one of the zones of conflict which proliferate in high conflict divorces. Other common examples are health care issues, school, extracurricular activities.
For example:

1. Parent A may seek treatment for the child(ren) for legitimate reasons — they are concerned about the child, the child is displaying behavioral, emotional, cognitive, or Academic problems– or
2. Parent A may seek treatment for the child as a strategic move in their conflict with the other parent, e.g. to try to get an opinion from a psychologist that will influence the court.
Parent B may oppose the child being in treatment:
Because they see nothing wrong with the child
Because they don't trust the other parent, or
To fight with the other parent
A CIT might be asked to communicate with an attorney, with a child custody evaluator, guardian ad litem, child protective services.
That therapist needs to know the legal and ethical implications of these requests.
Currently there is a set of professional practice guidelines for a therapist conducting treatment in the context of a court case (a CIT). These guidelines were adopted by the Association of Family and Conciliation Courts (AFCC) in 2010.
The Forensically Informed Therapist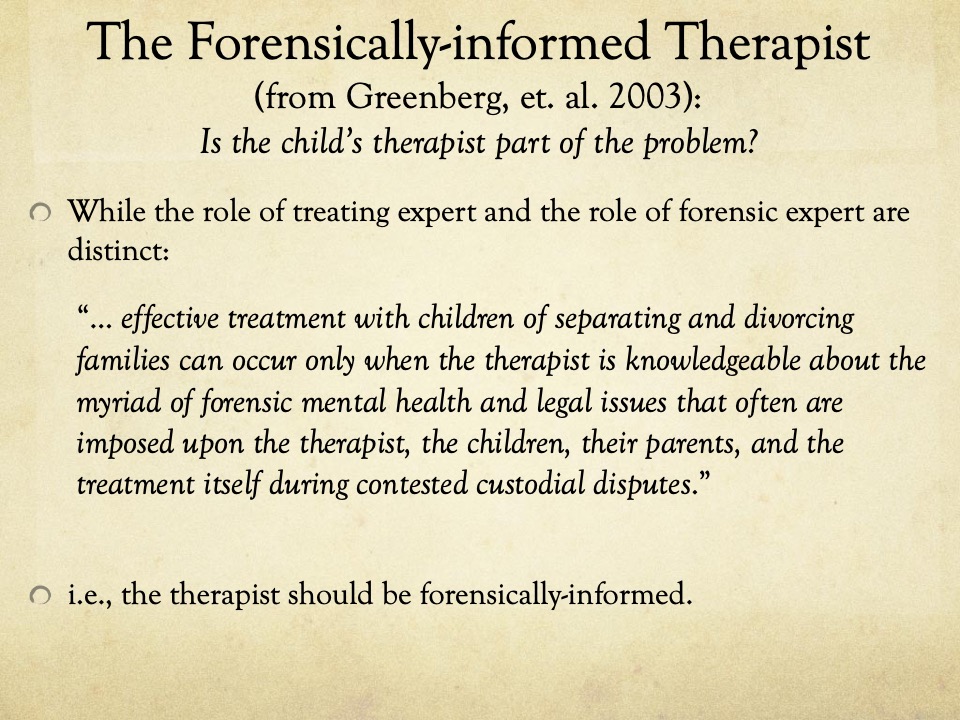 The CIT Guidelines include the following statement:
"While a client might equate his or her best interest with prevailing in the legal dispute, therapists must remain cognizant of the fact that their role is to promote successful psychological functioning in the client, not to serve as an advocate or a forensic expert or produce a particular outcome in the legal process.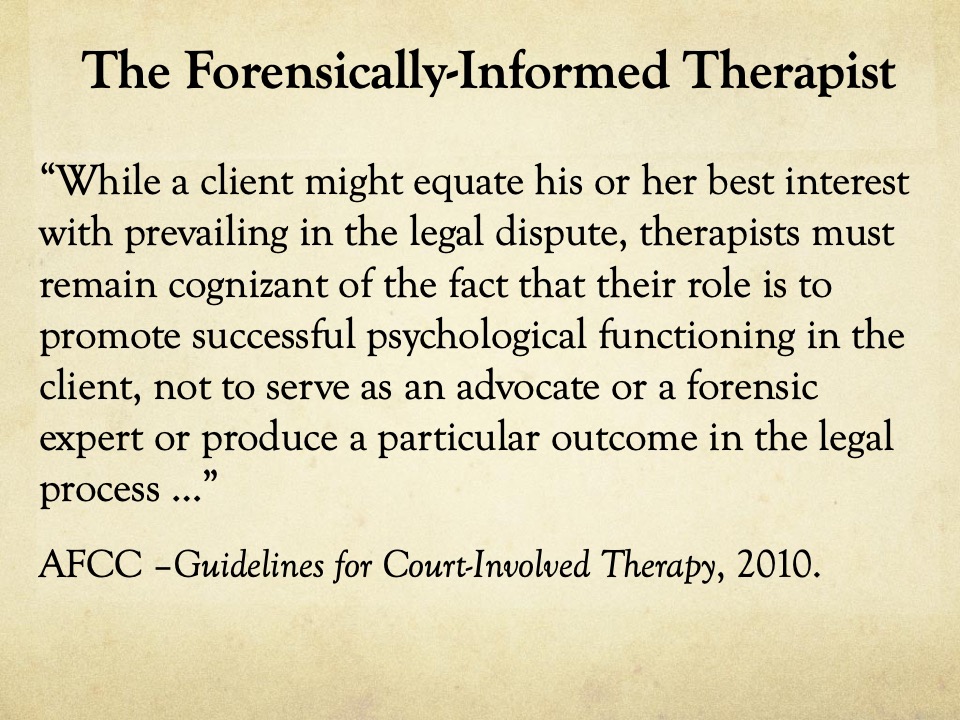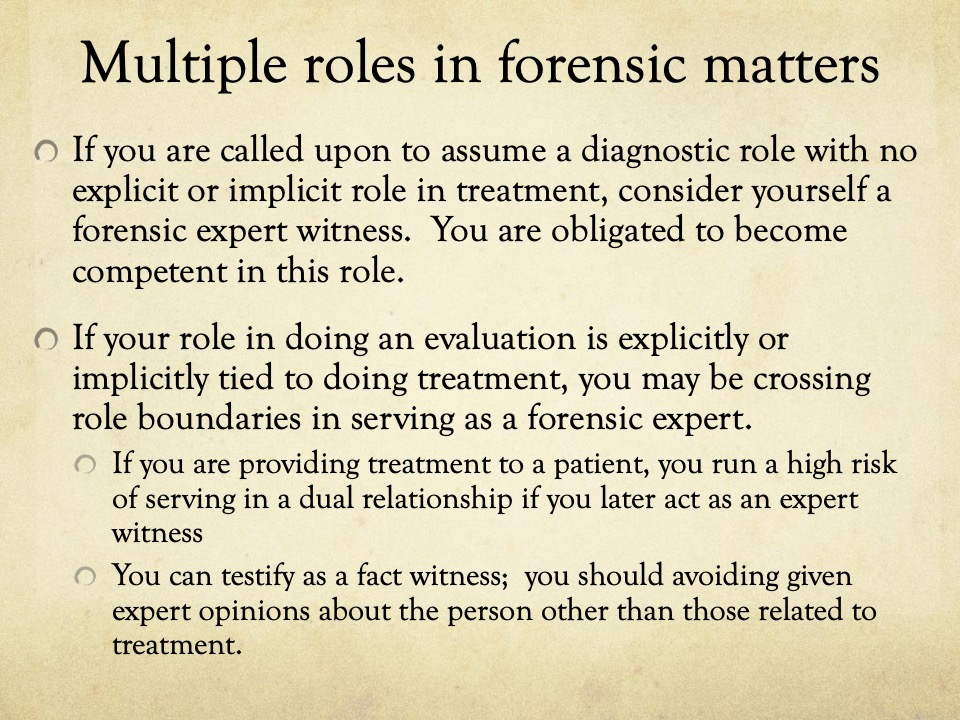 This is advice that I and others have offered to psychologists to help them to navigate their roles when called upon to provide testimony, whether they are treating or not. (see above).
So, lets take a look at another example, which I will discuss in detail: